About the Research Conference
Evidence of Adelphi University's commitment to scholarship.
The 15th Adelphi University Research Conference will be on April 24, 2018. The purpose of Adelphi University's Research Conference is to offer both faculty and students a stage from which they can display their scholarship, as well as to inspire those who wish to engage in research and scholarly explorations in the future.
Conference submissions represent all disciplines, including the Life Sciences, Physical Sciences, Social Sciences, Nursing, Humanities and the Arts.
Keynote Speaker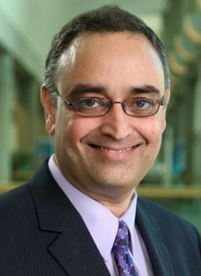 Transformation of healthcare technology into the commodity space
Purna Prasad, Ph.D.
Vice President, Chief Technology Officer
Northwell Health
Dr. Purna Prasad, Vice President and Chief Technological Officer of Northwell Health, has two decades of experience in the integration of clinical technology and biomedical engineering. Dr. Prasad has successfully implemented ongoing cost-savings and cost-avoidance methodology, and he has provided the technological leadership to design, build, and commission state of the art hospital equipment. At present, Dr. Prasad is directing the design of clinical technology infrastructure and networks for new hospital facilities.
 Past Conferences
See the winners from last year's conference and other years past.